Mini Semi PorTable Man Lift
Product Detail
Product Tags
Suitable for indoor and outdoor cleaning (ceilings, curtain walls, glass windows, eaves, awnings, chimneys, etc.), installation and maintenance of billboards, installation and maintenance of street lights and traffic signs, etc. And the office is favored!
Main Specifications
● Ascent height: 3.00m and 3.90m
● Working load: 300kg
Important Features
● Battery driven lift, low noise, no pollution
● Manual walking
● The turning radius is 0, suitable for working in narrow spaces
Model Type

SMS3.0

SMS3.9

Max.Platform Height(MM)

3000

3900

Min.Platform Height(MM)

630

700

Platform Size(MM)

1170×600

1170*600

Rated Capacity(KG)

300

240

Lifting Time(S)

33

40

Descent time(S)

30

30

Lifting Motor(V/KW)

12/0.8

Battery Charger(V/A)

12/15

Overall Length(MM)

1300

Overall Width(MM)

740

Guide rail height(MM)

1100

Overall Height with Guardrail (MM)

1650

1700

Overall Net Weight(KG)

360

420
Warranty period: 12 months. Free delivery of accessories by international express. (except for human reasons)
Shipping: By sea.
Certification: EU CE certification, ISO9001 international quality system certification.
Advantages of scissor platform truck
1. Jog control lift, platform up and down two-way control lift;
2. Manual drag walking, 2 universal wheels, 2 fixed wheels, making moving and turning more convenient and light;
3. The guardrail on the working platform is a removable guardrail;
4. The control voltage is DC24V, which can effectively ensure the safety of operators;
5. Electrical control box with rain-proof design;
6. Emergency stop buttons are installed on the top and bottom of the working platform to ensure the personal safety of operators and users;
7. The lifting platform has a self-locking function in the event of a power failure or sudden power failure;
8. There are 4 telescopic support legs installed on the chassis, which can effectively ensure the stability of the lifting platform during use;
9. The system is equipped with an emergency drop valve. When the lifting platform is suddenly powered off, this device can be used to safely descend the lifting platform.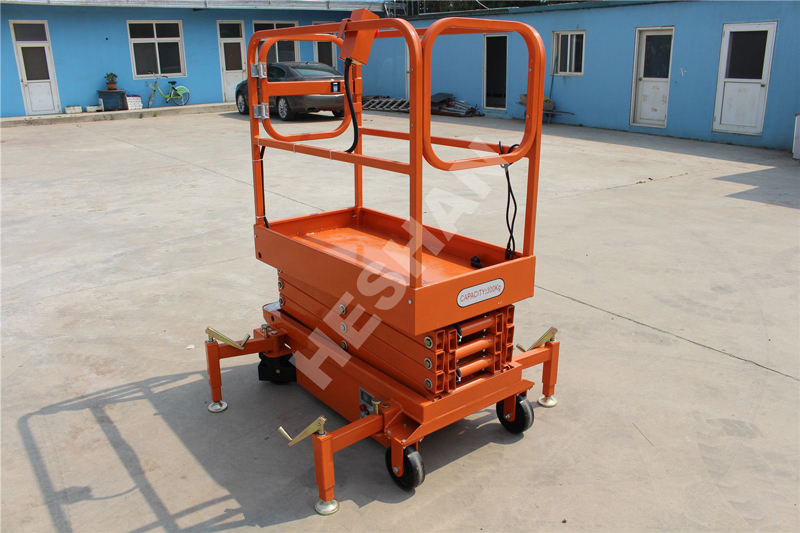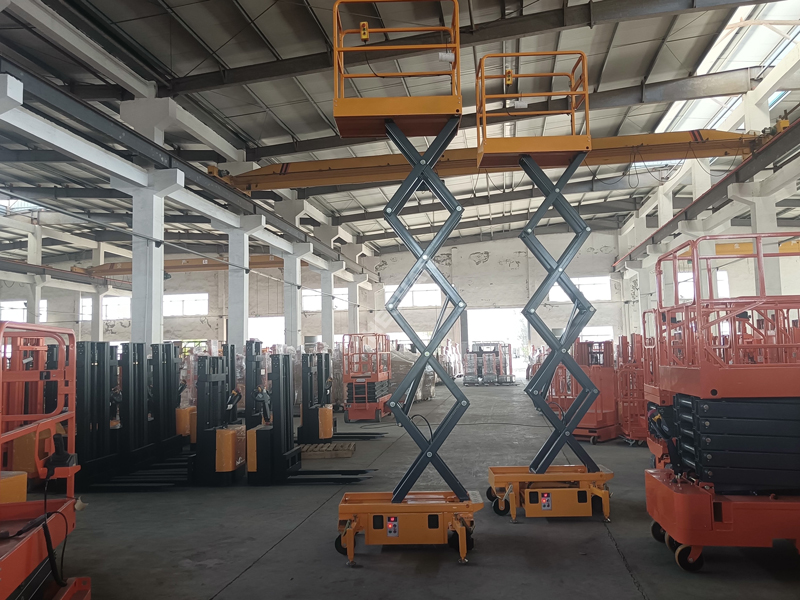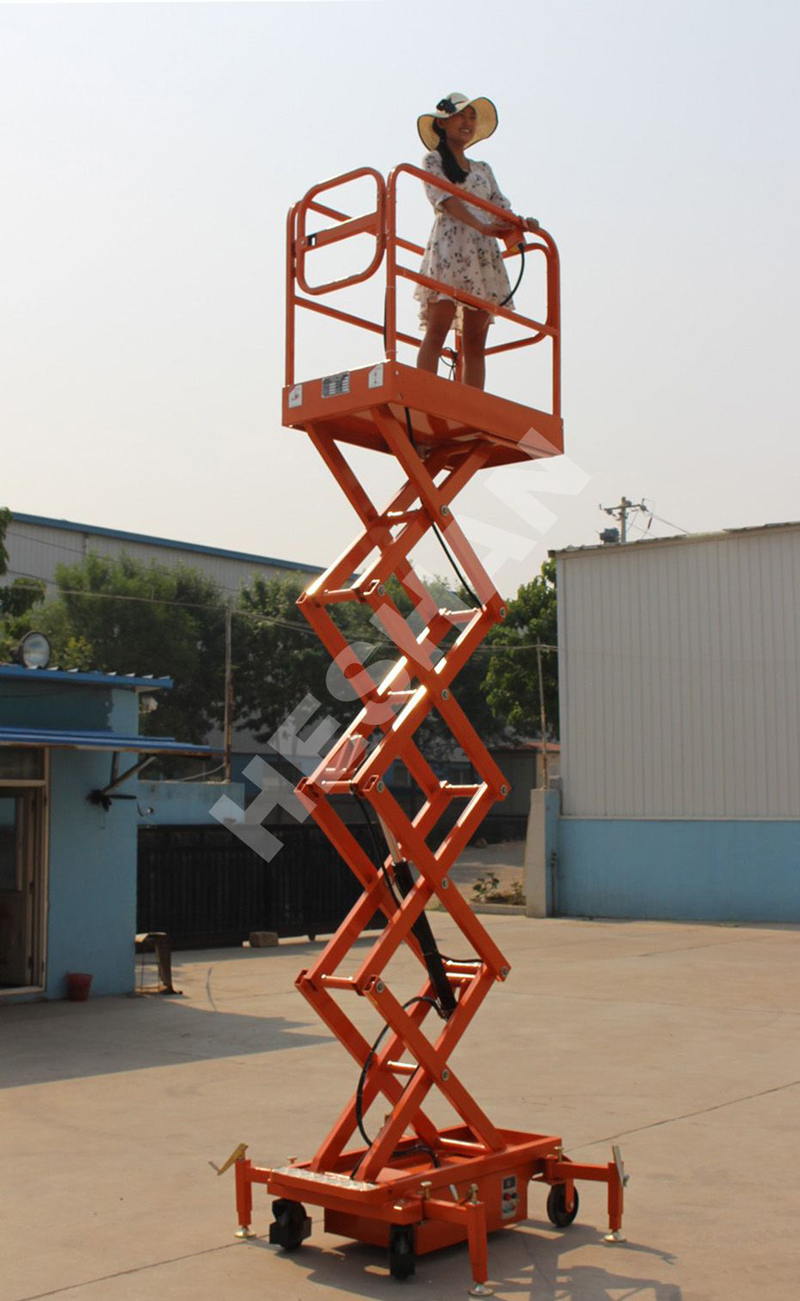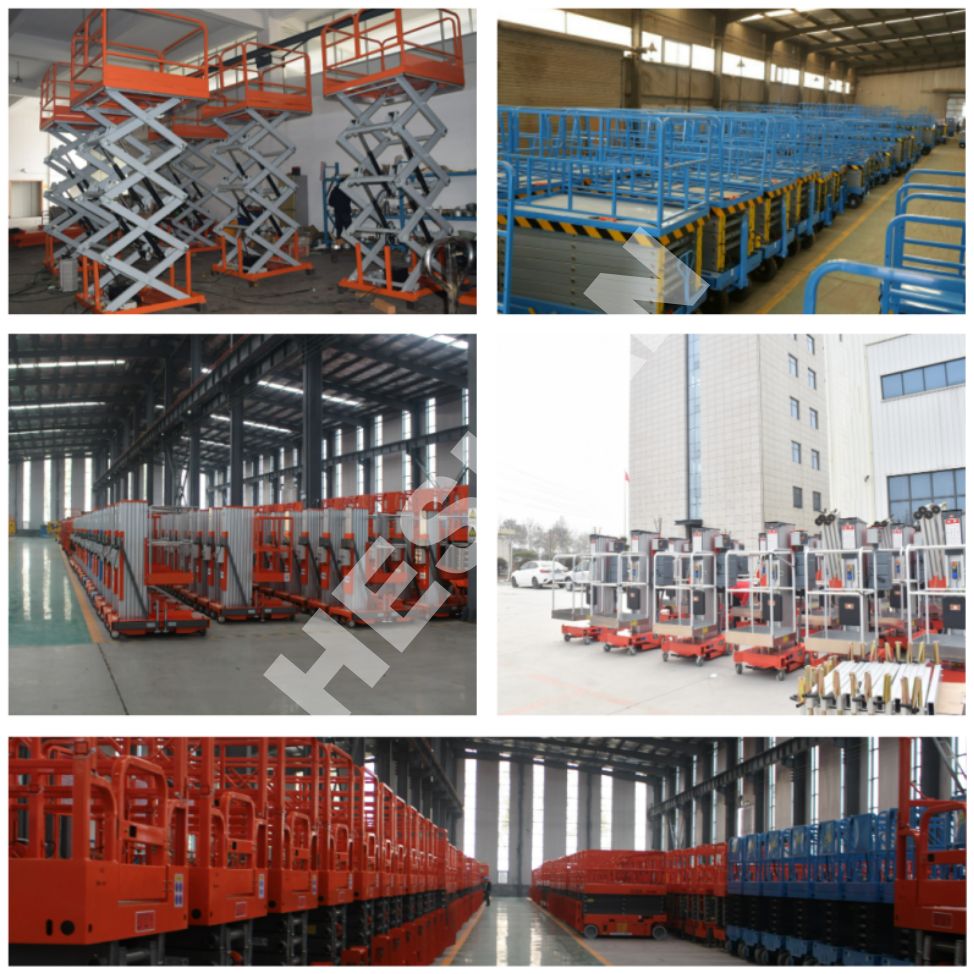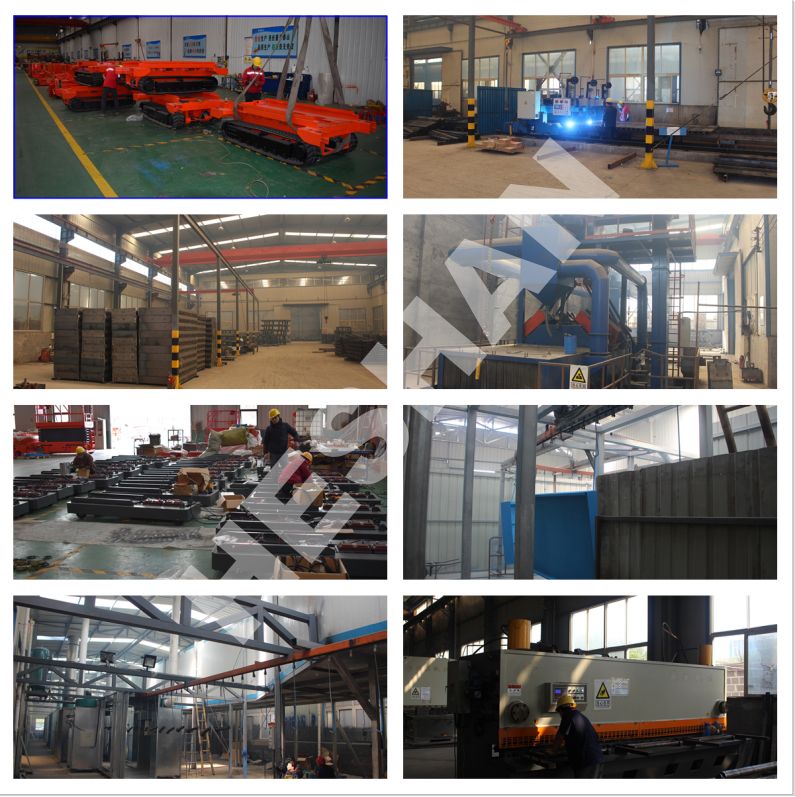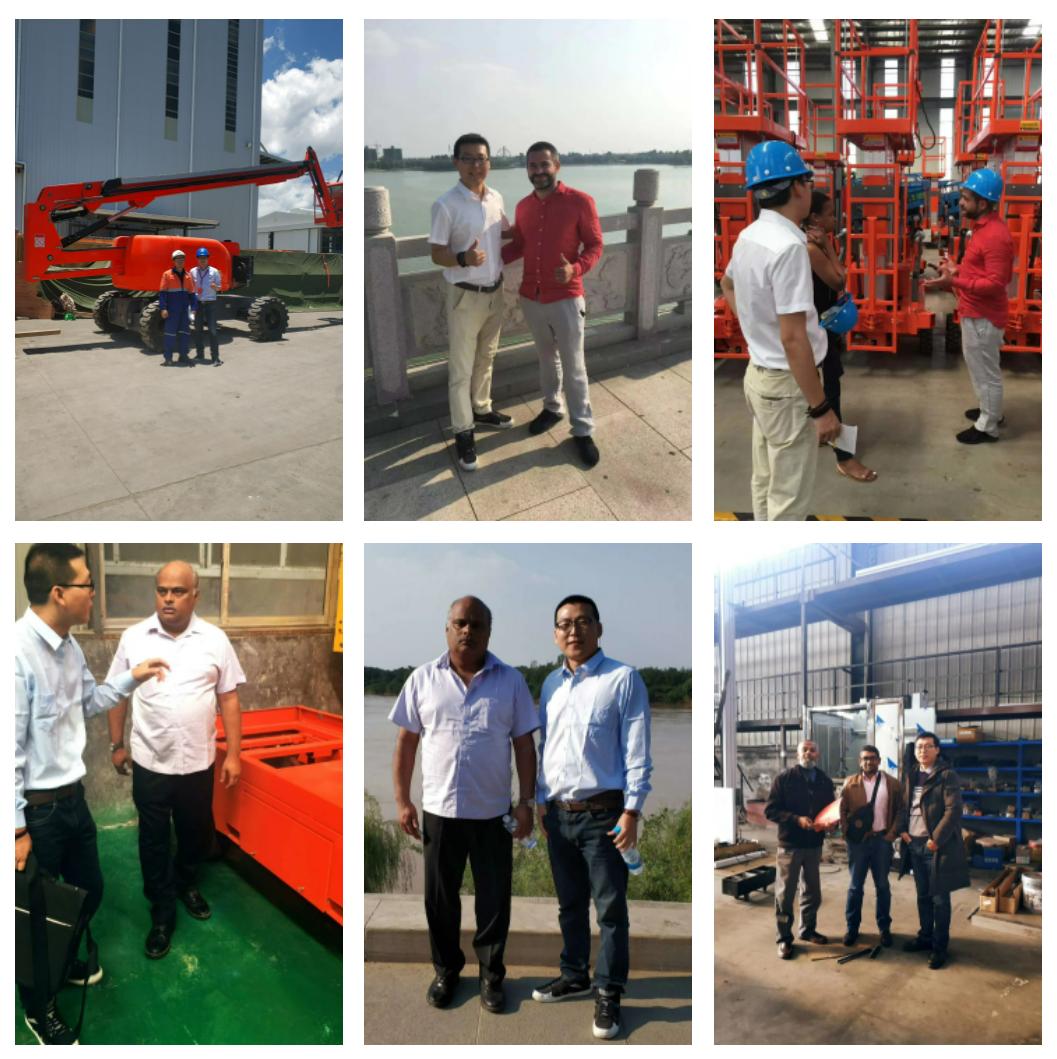 ---
---
Write your message here and send it to us