Single Mast Aluminum Man Lift with CE
Product Detail
Product Tags
| | | | | | | | |
| --- | --- | --- | --- | --- | --- | --- | --- |
| Model No. | Max.Platform Height(M) | Load Capacity(KG) | Platform Size(M) | Voltage(V) | Power(KW) | Net Weight(KG) | Overall Size(M) |
| | | | | | | | |
| SMA6-1 | 6 | 125 | 0.62*0.62 | 220/380 | 0.75 | 300 | 1.3*0.82*2.0 |
| SMA8-1 | 8 | 125 | 0.62*0.62 | 220/380 | 0.75 | 320 | 1.3*0.82*2.0 |
| SMA9-1 | 9 | 100 | 0.62*0.62 | 220/380 | 0.75 | 345 | 1.3*0.82*2.2 |
| SMA10-1 | 10 | 100 | 0.62*0.62 | 220/380 | 0.75 | 370 | 1.3*0.82*2.2 |
Single-column aluminum alloy lift: The lifting power is divided into 220V, 380V, or battery power source, and explosion-proof pumping stations and explosion-proof electrical appliances can also be used in special environments.
Raised 4-10 meters, load 100 kg.
The main body is made of high-strength aluminum alloy material, which has the advantages of beautiful appearance, small size, light weight, stable lifting, etc.
Compact structure, can enter narrow passages and elevators;
The main lifting mast is made of high-strength aluminum alloy extruded profiles, with high safety and light weight;
The self-developed integral built-in slider is used between the masts, which makes the dynamic gap between the masts small, and the operation is more stable and reliable during lifting, which is far superior to the ordinary independent guide wheel type support structure;
The lifting drive chain is a double-chain structure, using industrial plate chain, with high bearing capacity and safety factor;
The structure of the guardrail is an overall collectible type, and the operation is extremely simple and convenient;
The hydraulic power unit adopts an integral pump station, which is compact in structure and reliable in performance; the hydraulic system is equipped with an emergency descending function to prevent power failure and unexpected situations, and the emergency operation is simple;
The control voltage of the equipment is DC 24V, which can effectively ensure personal safety; the equipment is equipped with leakage protection switches, emergency stop switches, limit electrical limit switches, etc., and the button boxes are all waterproof.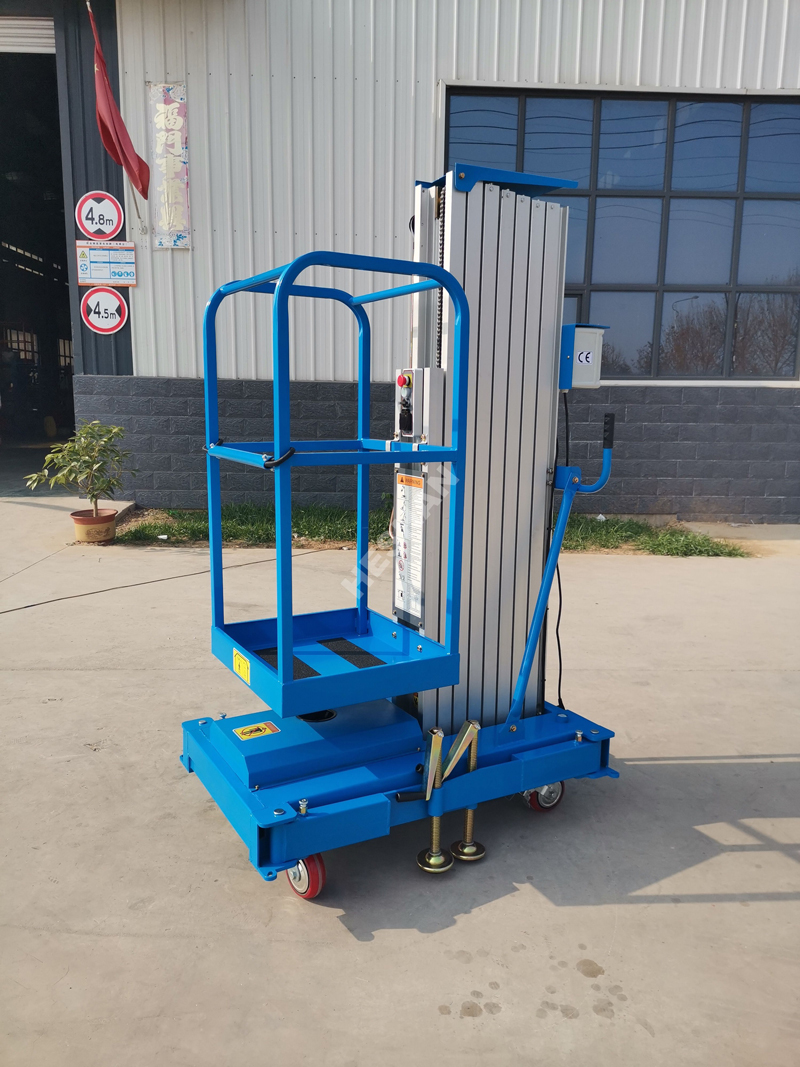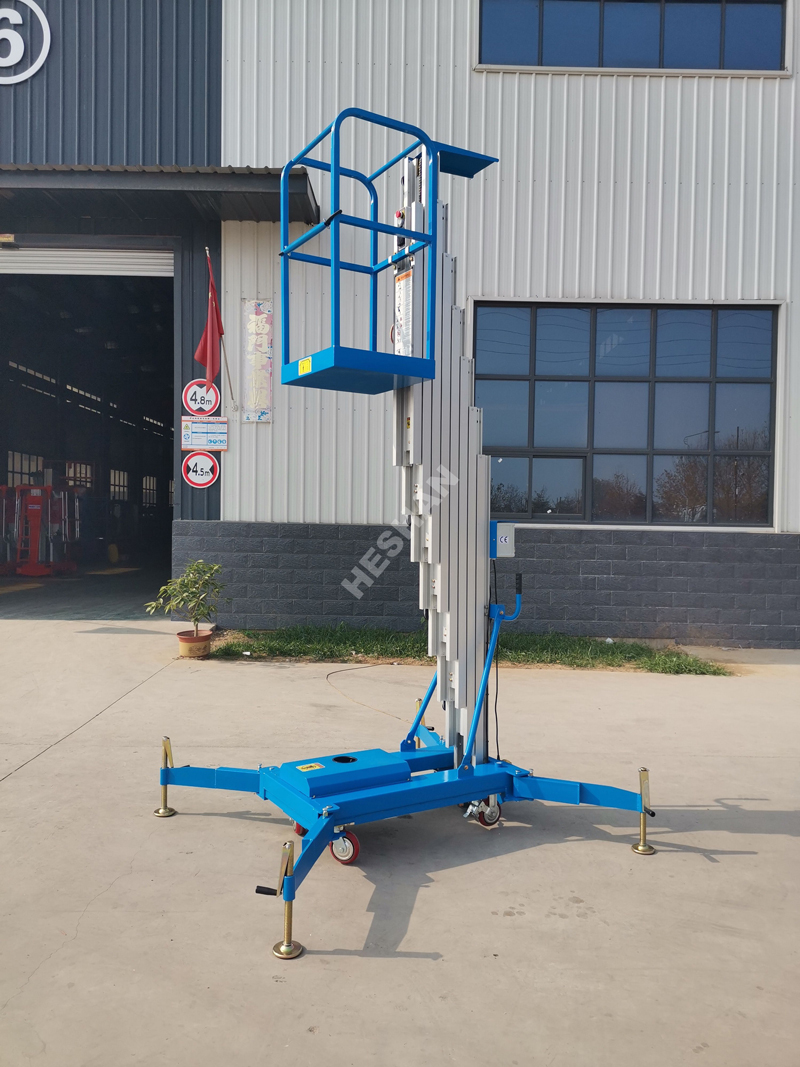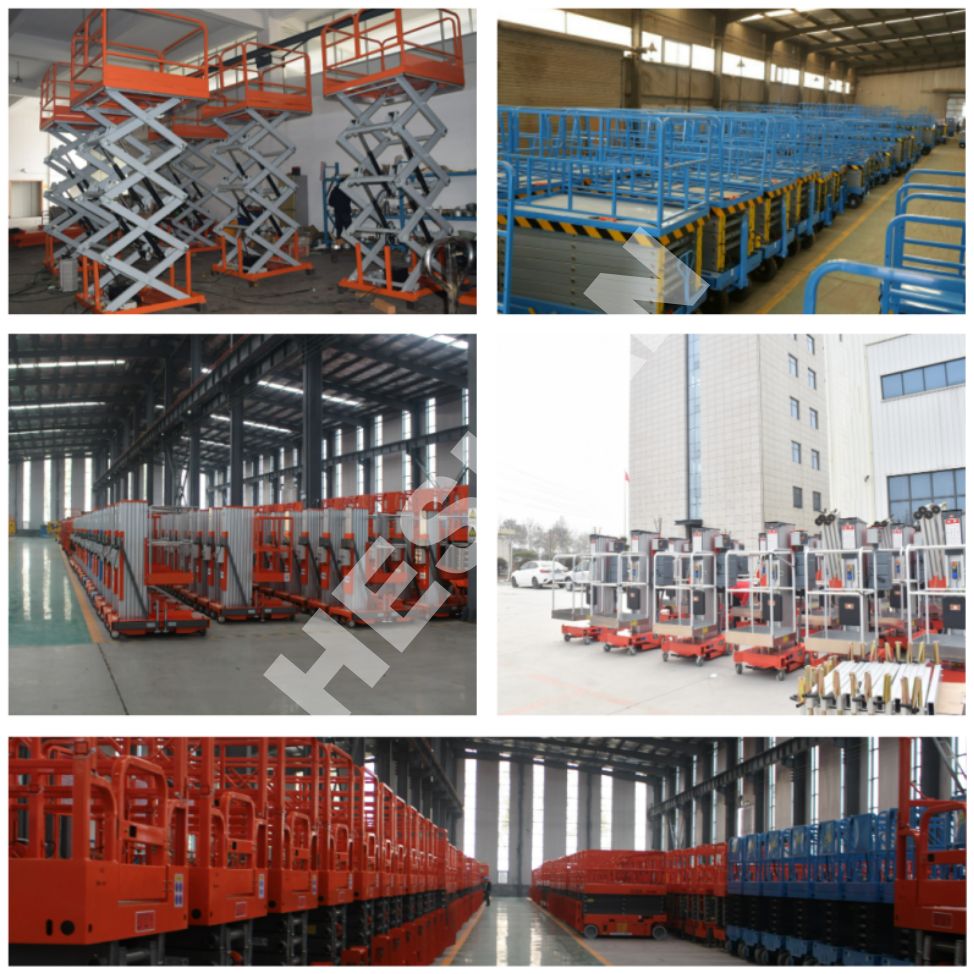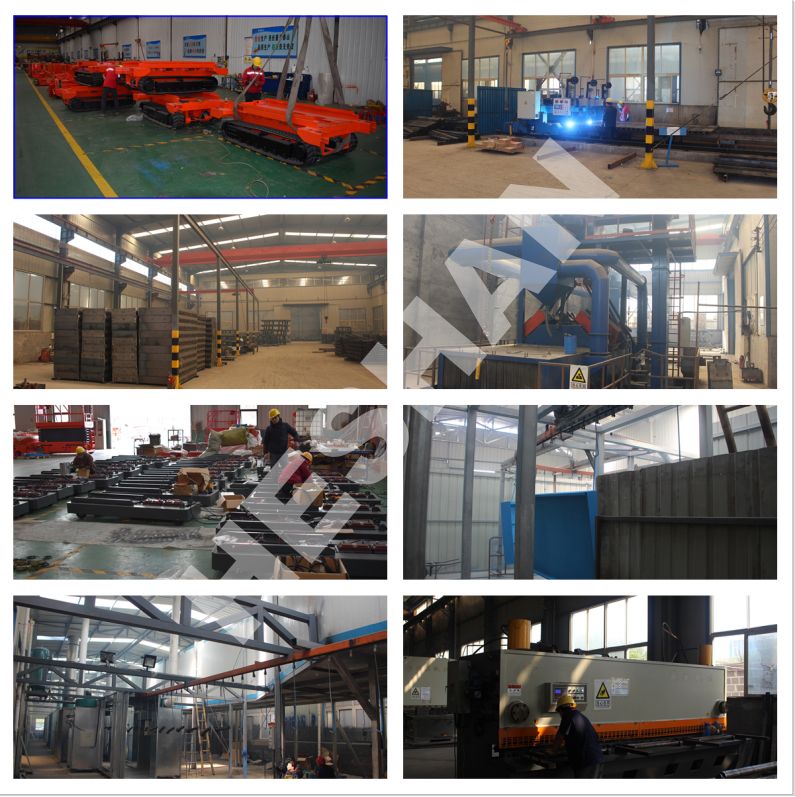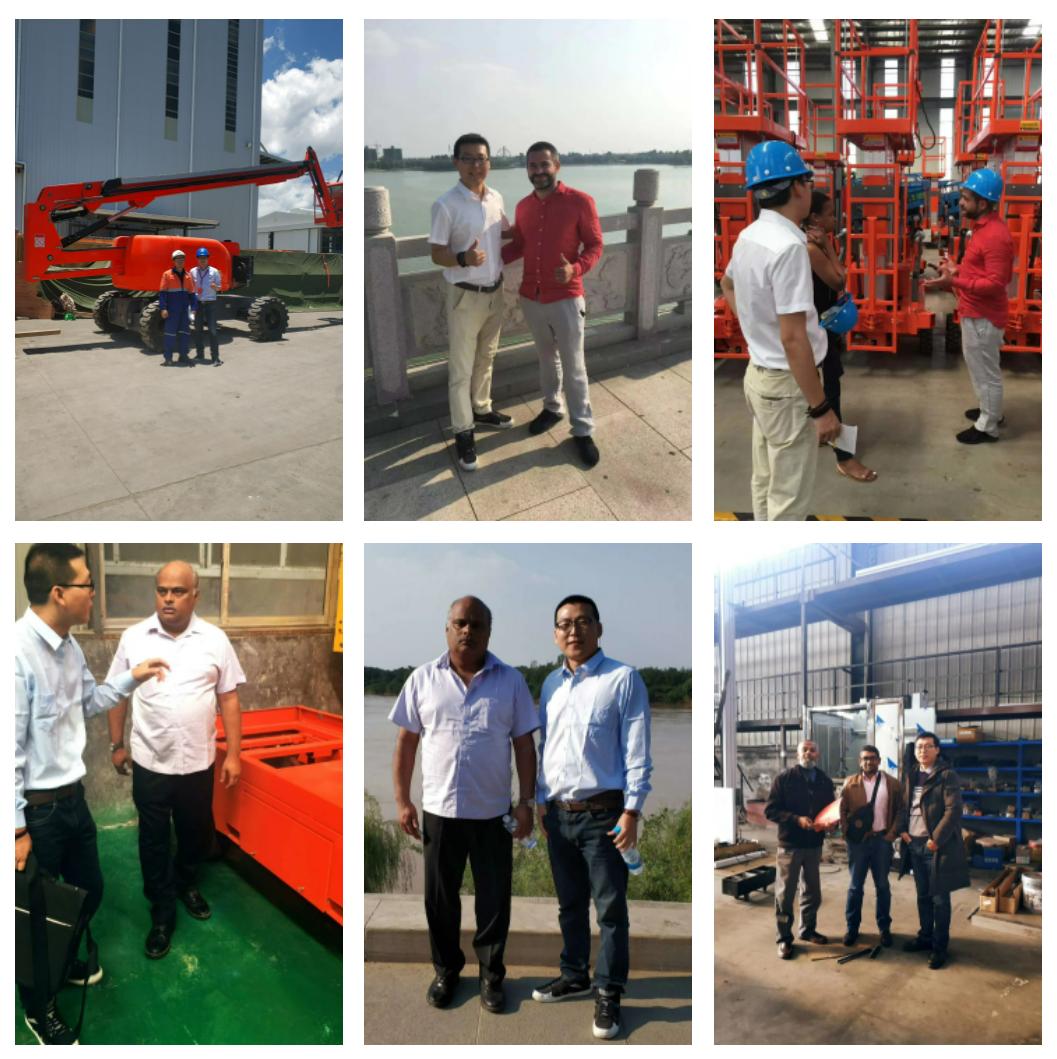 ---
Previous:
Self-Propelled Aluminum Manlifts
---
Write your message here and send it to us